Lukk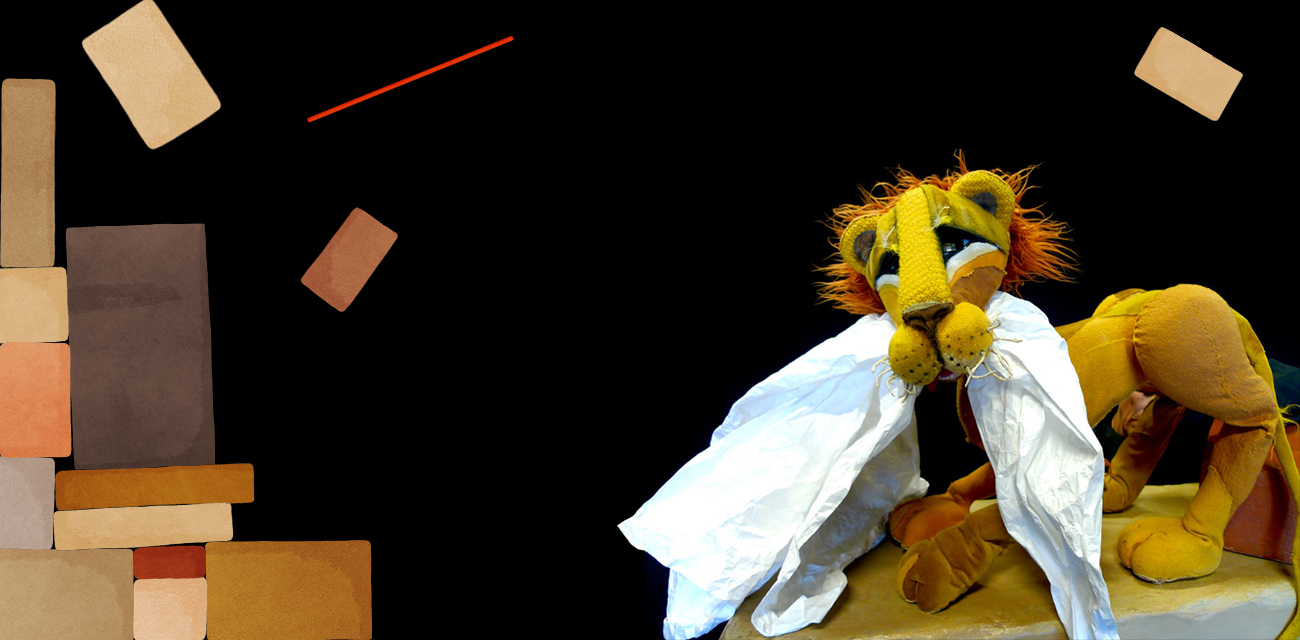 LITTLE LION
A little lion full of play desire. When suddenly a piece of paper appears, he goes hunting. Strange animals figures appear and our little lion gets plenty of surprises.
Cirka Teater has always been fascinated by the endless energy the children show through playing. The little ones have a great ability to be absorbed, live here and now, suddenly find something new and follow the new possibility.
This is puppetry about strange new discoveries and scary disasters. About falling again and again, shake the whiskers in place and get up again. Recognizable to the little ones, fun for the middle ones, and maybe even inspiring for the adults.
Little Lion is a tribute to curiosity and imagination!
TEAM
Puppeteer: Anne Marit Sæther and Espen Dekko / Script: Cirka Teater / Puppets design: Tatjana Zaitzow / Set design and artistic eye: Gilles Berger / Composer: Martin Smidt
Supported by Norsk Kulturråd/ Trondheim Kommune