Lukk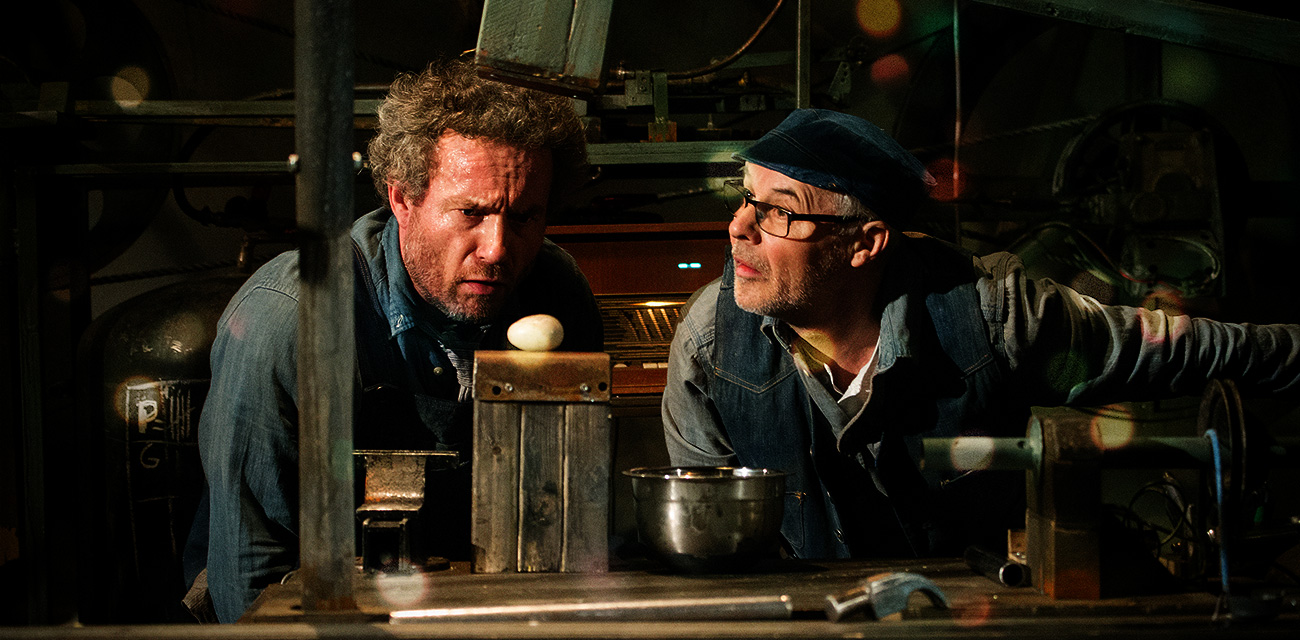 Garage
Welcome to the garage! This is where we fix things.
We restore, organize and structure. Or don't we?
In a dirty and crammed workshop, two fixers – with an urge to always improve and develop – spend their days exploring the potential in an enormous collection of motors and mechanical bits and pieces. They investigate their way into a huge construction that keeps growing in both size and complexity, until the construction itself takes over the whole workshop. Now, who's in control? Garage is a humorous investigation of creativity and the ever-lasting belief in progress.
Indoor theatre for children and adults from 10 years. Duration: about 50 minutes.
Touring from October 2017 with a team of 3 persons.
Technical rider in English
Fiche technique, français
Medvirkende
Composer: Martin Smidt / Director: Espen Dekko / Set design: Gilles Berger / Choreography consultant: Silje Michaele Kvalheim / Costumes: Jenny Hilmo Teig /Illustrator: Ina Sæther berger / Actors: Gilles Berger and Paal Viken Bakke / Studiomusicians: Bendik Lund Haanshus, Vegard Lien Bjerkan, Martin Smidt /comp: Åsmund Mattias Smidt / Vocals; Vebjørn Mamen / Music recorded in Øra Studio by Jo Ranheim / Producer: Monica Stendahl Rokne