Lukk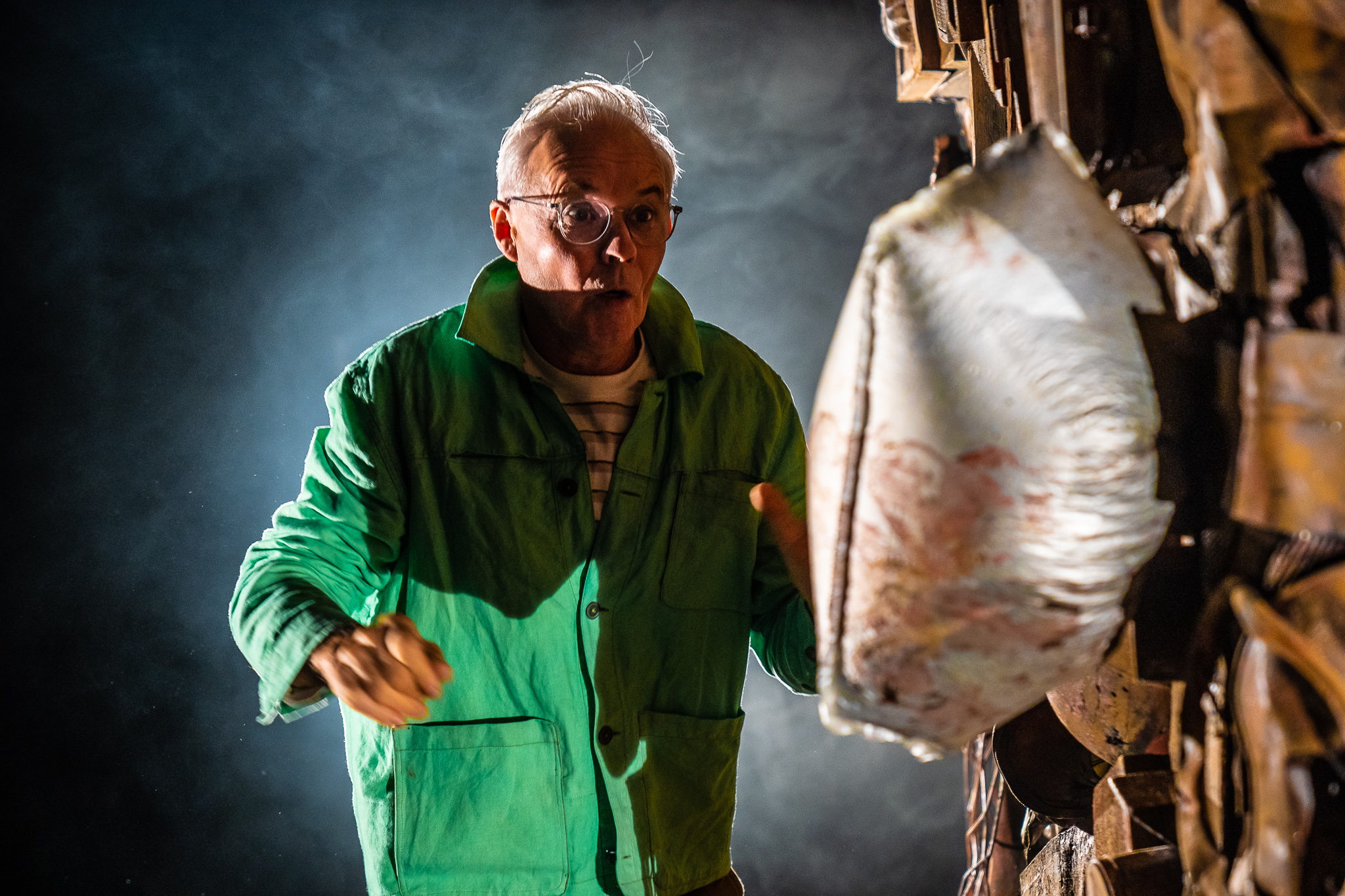 PULSE
Man, machine and magical rabble!
Imagine bumping into a huge cube! A massive lump of rust, metal and scrap. Like a bunch of scraps from the past. Then the cube begins to wake up, and suddenly you are caught up in a series of strange, incomprehensible events. What does the cube want with you? Does anyone manage it? And not least: will you ever escape…?
Pulse raises questions related to man's footprint on the earth. Humans have a great urge to create, build and invent. But what happens to us when we are confronted with the result of what we have created? Could our inventions change us in ways we could never have foreseen?
Pulse is a magical and thrilling performance. Through wordless, physical theater and visually spectacular effects, it draws the audience into an absurd universe, a world where it is allowed to interpret freely, without rigid answers. This performance is something you rarely see – full of excitement and energy!
Pulse is co-produced with Teatret Vårt and premiered at Ulsteinvik on 17 September 2022.
TEAM
Idea and concept: Espen Dekko and Gilles Berger
Performers: Karoline Ellingsen Wheeler and Gilles Berger / Director: Espen Dekko / Scenographer: Gilles Berger / Technical engineers: Richard Verley and Gilles Berger / Music composer: Martin Smidt / Light designer: Erik Torsethaugen / Costume designer: Berit Haltvik With / Make-up: Leo Thörn / Producer: Ingrid Bjørsnøs Kvam / Prephase producer: Monica Stendhal Rokne